A mini retreat for the heart and soul!
"Thank you for such a blissful time.  I so enjoyed it and loved your teaching methods - looking forward to the next one" Wendy
"Today I am so enjoying walking in balance, totally aware of the ground under the soles of my feet. The sensations resounding within me after the lovely afternoon spent in your special Yoga yesterday continue to be so happy and calming." Liz
Unique to Cornwall!  Join me for a melt-away-tension Yoga afternoon that will soothe body, heart and mind during the busy festive period.  Not only will our practice be infused with the essence of peace, but you will get to take away a deeply calming and nurturing essential oil blend in your very own rollerball, to support you through the Christmas period.
  2.30 - 5.00pm Saturday 15th December
At the beautiful Gwills Yoga Studio TR8 4PE
A secluded oasis near Newquay / St Newlyn East
Time for you to:
Experience the soothing impact of pure therapeutic quality essential oils

Relax and replenish away from the busy-ness of daily life

Restore space in your body and mind

Be wrapped in nourishing Yoga to bring you back into balance - including practices to release tension, to inspire a sense of meditation within movement, and to harness the deep restorative powers of your breath 
This soulful mini-retreat will distil the teachings of Vanda Scaravelli, musician and beloved Yoga teacher who brought her gentle revolution to the way Yoga is practised.
Breaking free from external form, you will explore the natural movement of your body, allowing postures to arise effortlessly, finding ease, freedom and comfort.  Movement and stillness will weave a seamless dance to calm even the most active mind.
The potent power of plants will support the whole practice and leave you calmer, more peaceful and ready to face the rest of December!
Book your space here... Earlybird pricing till 30th November 2018
Yoga Afternoon Saturday 15th December 2018
An afternoon of blissful restoring Yoga movement and breath with like-minded souls.  
Oceanlight Yoga workshop
Final price
Oceanlight Yoga days and half-days are mini-retreats that create the space to rest into your body and still your mind. With the chance to explore Yoga more fully, you'll leave feeling fantastic and full of new awareness about how to move and breathe in harmony with your body.
Vanda described Yoga not as something we should impose or strive to attain, but as a 'body holiday' and this is just how you will feel on our afternoon together.  As we embrace our own nature and place within it, we discover a more helpful and joyous relationship to the ground and sky, which can ripple into daily life with profound effect.
The practice will support your unique body, bring tranquillity to your mind and create new freedom, comfort and fluidity of movement that you can take with you into the days and weeks to come.
"This afternoon has reminded me just how important it is for me to take time out and let go.  It's so easy to get caught up in everything and forget to pause, let alone breathe properly!  Thank you I feel like a new woman" Hannah
"Magic!  Just magic!" Ellen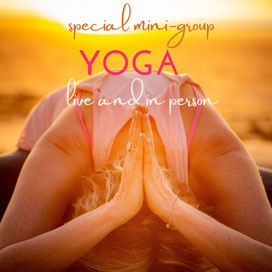 Join us on Saturday 16th March 2019 for a day of peaceful retreat and relaxation near the stunning picture-postcard beach of Porthcurno, Cornwall.
Your time will include meditation and quiet time as well as Yoga, friendly conversation, access to private woodland and coastal trails and tasty, nourishing professionally prepared vegan/vegetarian lunch and afternoon tea.
This special day is offered to a very limited number of Cornwall / South-West based participants as part of a residential weekend of Yoga.  It will be an absolute treat in restful seclusion.  
"I so enjoyed taking this extra time to really explore things.  I'm amazed how I found new lightness in poses, my body feels really grateful for the experience, thank you" Leanne
For all the latest info on events and other Yoga news, please sign up to our newsletter on the right hand toolbar above.